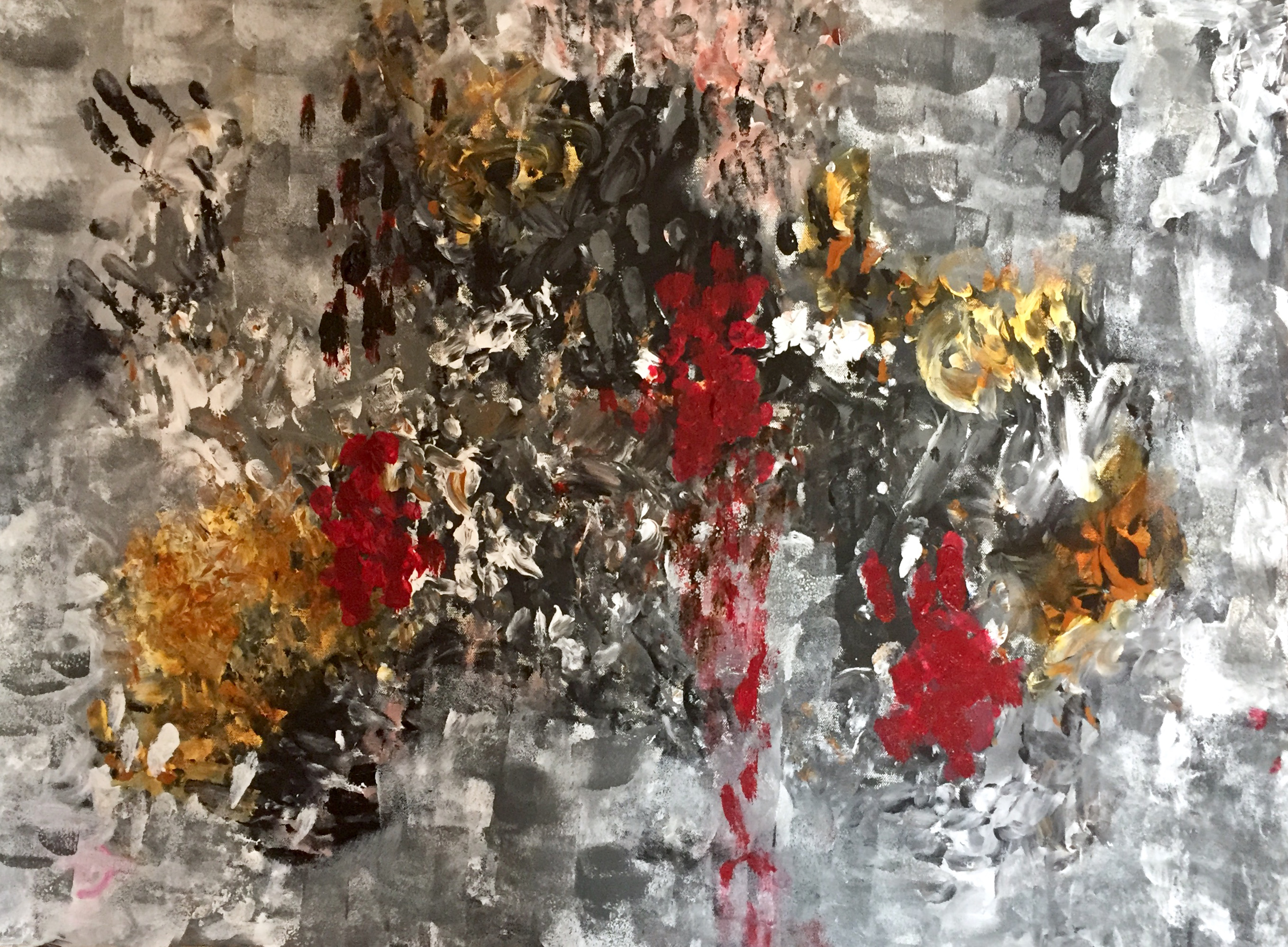 The Colors of Pain
---
Pain
How much pain can a heart carry
– even if it seems random to the outer world – How much before doping itself to soothen the inevitable ?
To be able to make the pain bearable and to go on living ?
Your pain is sth you can not talk away, share or minimize.
It just is your own burden to carry.
The colors of pain – hand and finger painted.
Pain feels in the body.
Also emotional pain.
Therefore I painted it with my body too.
Technical details
Format : 60*80 cm (24*32 inch) • Substrate : canvas • Media : acrylic paint • Price : 450 €