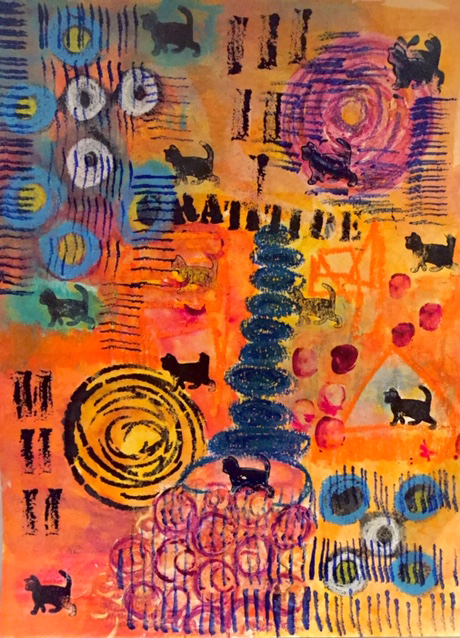 Gratitude For Life
---

Recently, waking up on a Sunday morning, my white adoption cat – called Poupous – seemed very sick with symptoms of terminal heart failure. The on-duty vet agreed upon an emergency appointment, but I feared it merely would be to end Poupous'life without further suffering.
The little man was clearly in pain and agony.
Driving to the vet, we even stopped for a second at our old offices,
place he had elected 2 years earlier as his new home.
A last trip down …memory lane.
To cut a long story short, upon examination Poupous just seemed to have a serious tooth problem and an infection.
Nothing that couldn't be handled on the spot with the kind help of some morphine, a pair of tongs, antibiotics and especially an adorable lady vet.
All of that at 9 o'clock on a Sunday morning !
This small painting out of gratitude for the life of Poupous,
who probably has a few more cat lifes up his paw !
Technical details
Format : 21*29 cm (8*11 inch) • Substrate : 300 gr watercolor paper • Media : acrylic paint, ink, oil pastels
Painter's comment
I love cats and the way they live their independent lives.