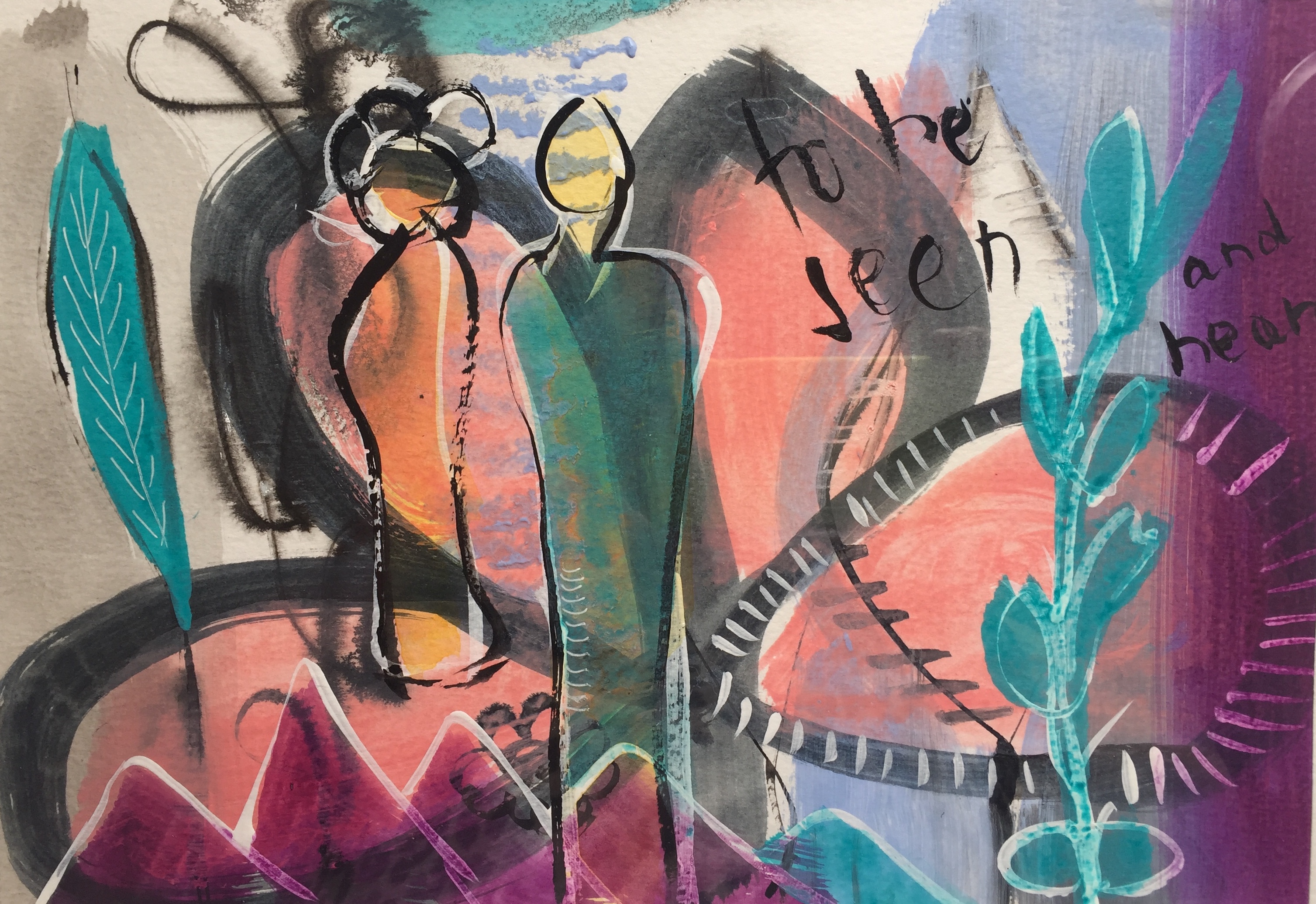 I Am Here
---
To be seen and heard…seems to be one of the important motivators of human behaviour.
I don't know what to think of the "d" of the word "heard" that fell of the page ☺️.
When the painting was finished and I removed the masking tape, the "d" occured to be on the tape instead of being part of the painting.
…
It is what it is
Technical details
Format : 21*29 cm (8*11 inch) • Substrate : 300gr watercolor paper • Media : acrylic paint en inks • Price : 250 €