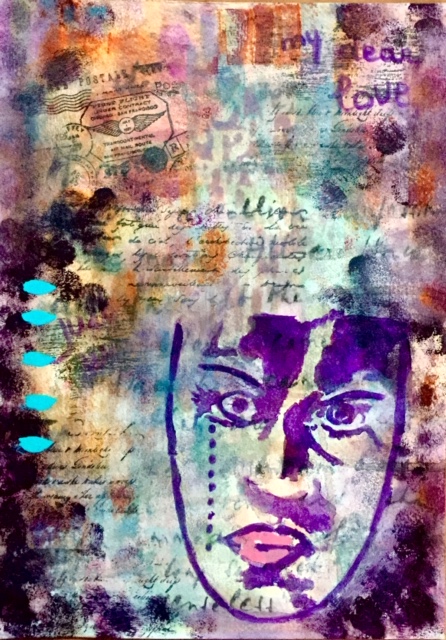 Letter in a Bottle
---
My dear love,
A million words to be written,
a zillion confessions to be made….
All are true and
false at the same time.
Words come and go,
have no meaning as such.
They are speechless.
Only the momentum
gives them an existence
and also,
makes them immediately forgotten…
Still, we so deeply long
to hear these senseless words.
(this poem is handwritten in the first layer of the painting)
Technical details
Format : 21*29 cm (8*11 inch) • Substrate : 300 gr watercolor paper • Media : acrylic paint, mixed media, • Price : 250 €