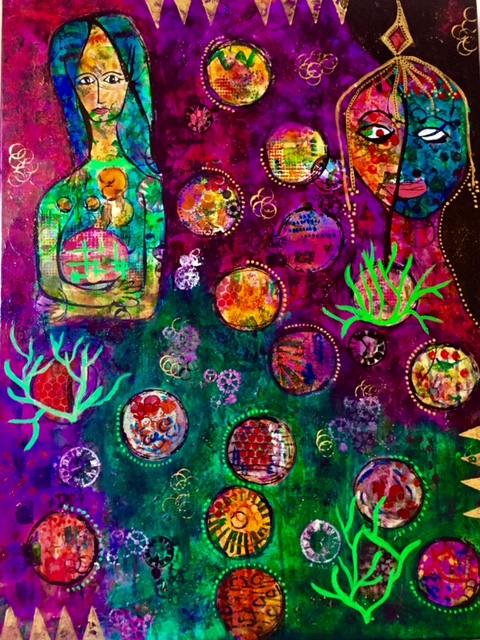 Shame
---

Shame is her name.
She has been painted a while ago, but I did not dare to show her.
I kept her hidden. …
Thought I had to ponder a bit longer about it.
But the big energy bubble in her belly came near explosion,
so I felt today was the right moment to show her.
Just as she is.
Shame was her name.
Technical details
Format : 60*80 cm (24*32 inch) • Substrate : canvas • Media : acrylic paint
Painter's comment
Affordable original art in your home