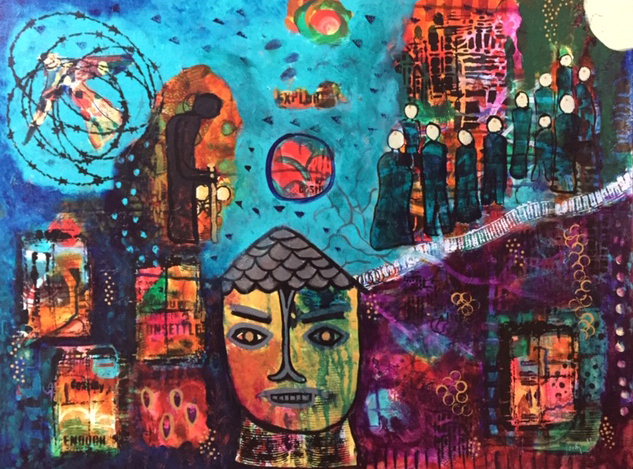 The Illusion Of The Gods
---
Gods…
supposed to be a symbol of love, actually reign by fear.
People fear the wrath of their gods,
making offerings to please their gods
and hoping that the gods' thorn will spare their houses. …
These gods are the fruit of our own imagination.
Our clinging onto something out of fear of the unknowkngness.
But then why does our mind create them in this fearful way ?
Technical details
Format : 60*80 cm (24*32 inch) • Substrate : canvas • Media : acrylic paint and mixed media • Price : 450 €