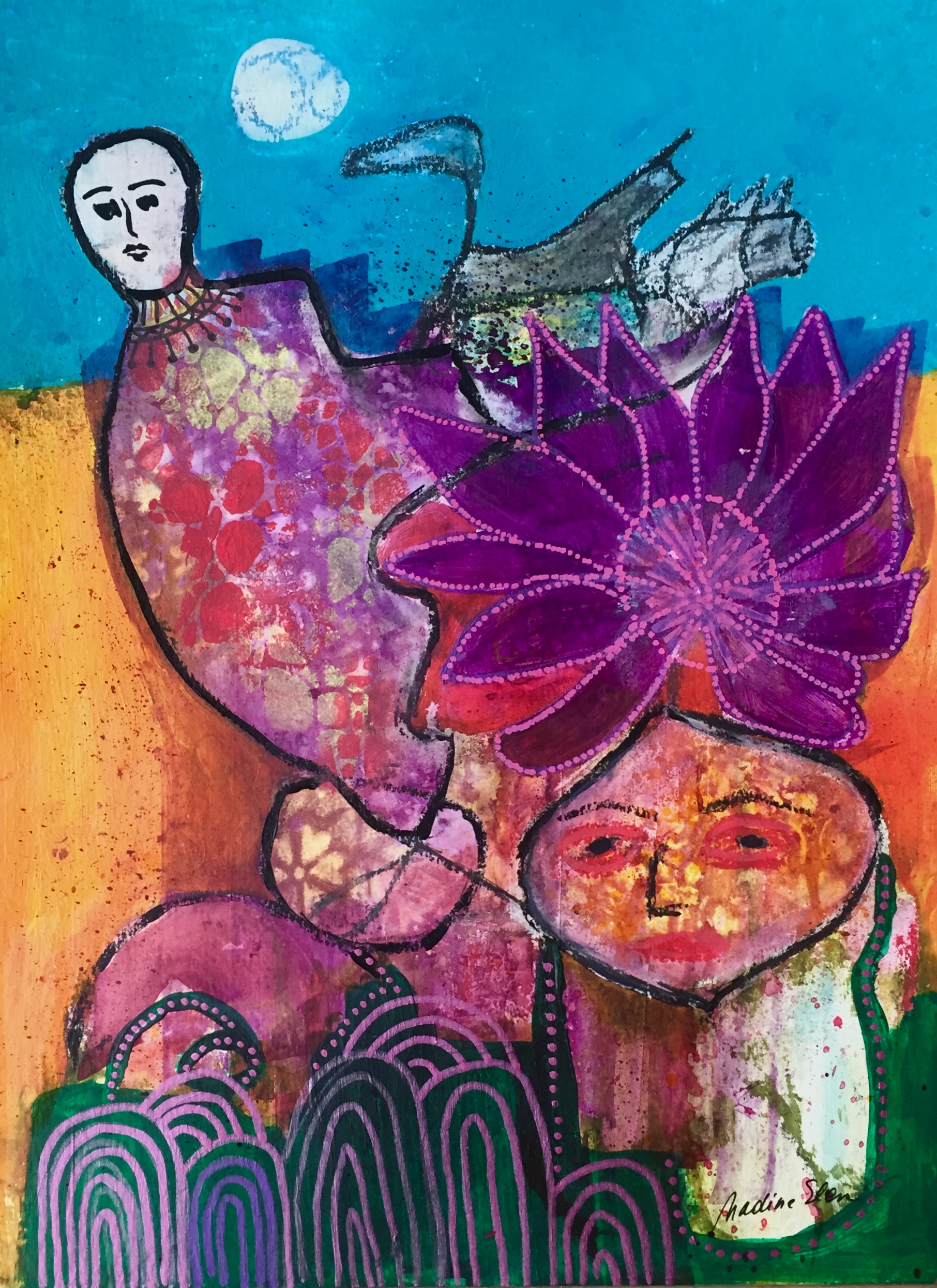 The Lady That Walked The Dogs
---

A small painting, where for a long time I could not see to where it would lead me,
until she showed up "the lady walking the dogs".
Technical details
Format : 21*29 cm (8*11 inch) • Substrate : 300 gr watercolor paper • Media : acrylic paint, inks, oil pastel, inkpen
Painter's comment
Although a small painting, it took me a lot of effort to bring it together.
Interesting was to discover the interaction between the various media used, how they brought contract and various levels of visual depth to the artwork.