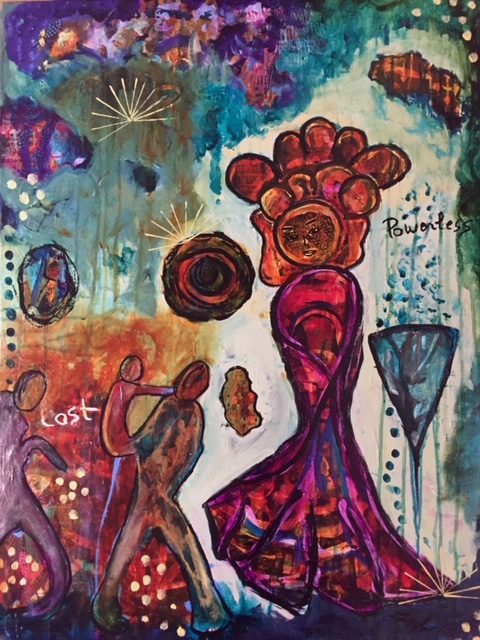 The Powerless Goddess
---
Exploration of the intuitive art world continuing…
This painting contains some elements as the lost people which I did not intentionally paint. They just showed up.
It was initially the shape of a flower and by stepping back I all of a sudden realised there was the silhouette of a human, carrying a child – with a long tail) – on his back. And then a second human showed up behind him.
It was a slap in the face how in intuitive art shows up what wants or needs to be shown. As long as we keep an open mind and stay away from our preconceived thoughts and ideas of how it all should be.
Technical details
Format : 60*80 cm (24*32 inch) • Substrate : canvas • Media : acrylic paint • Price : 450 €
Painter's comment
In order to illustrate the creative process of intuitive painting, see below some stages this painting went through, before showing up as it does now.