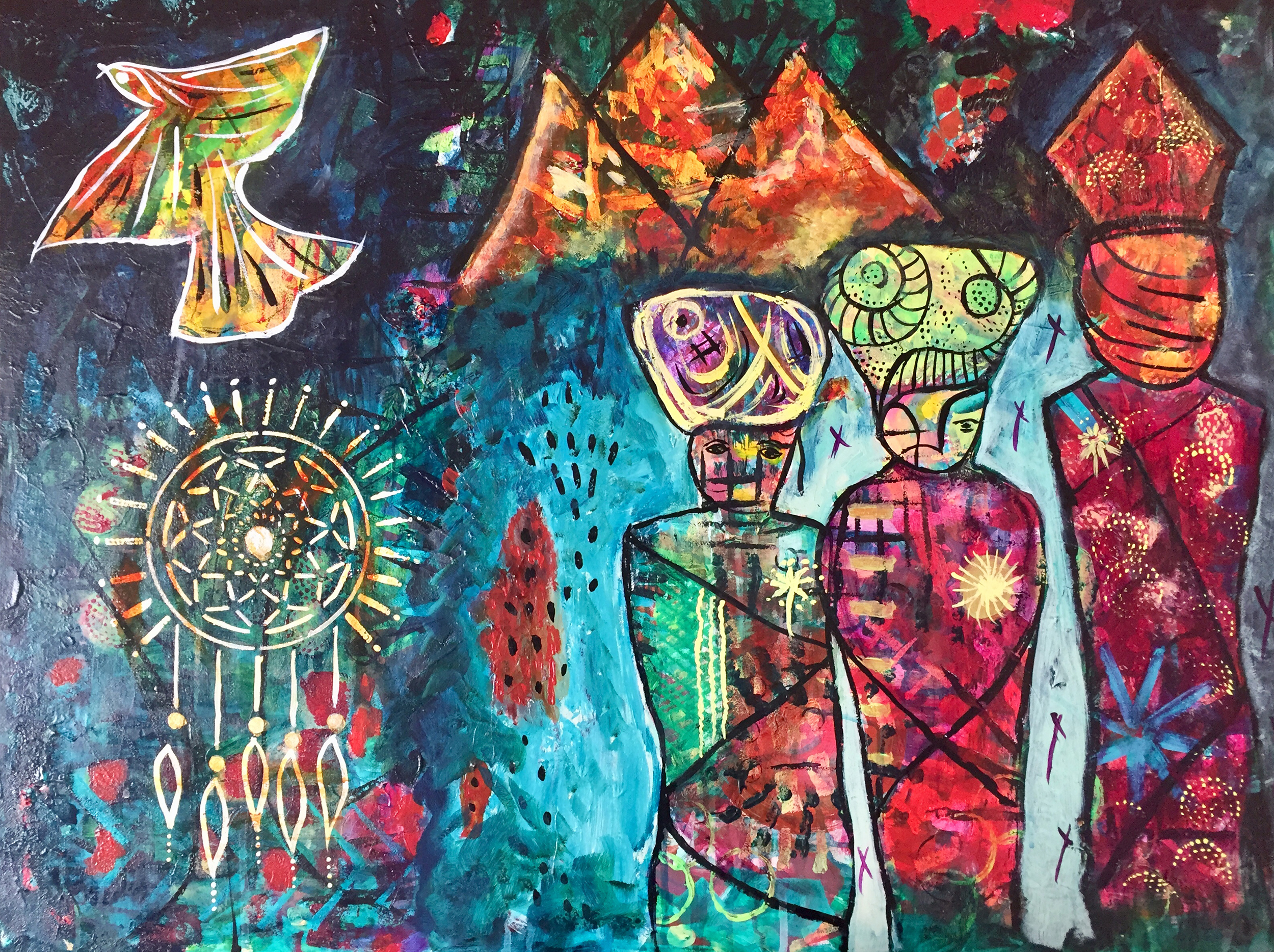 Three Kings
---
Three Kings, some with faces, others faceless.
I feel a connection to these weird characters.
They seem to have some passive agressiveness in them or one does not really know if they are well-intended or not.
The free bird flies away.
Technical details
Format : 60*80 cm (24*32 inch) • Substrate : canvas • Media : acrylic paint • Price : 450 €
Painter's comment
Often my paintings wind up in dark colors.
So interesting to see how it is the painting that guides the painter and not the other way around.