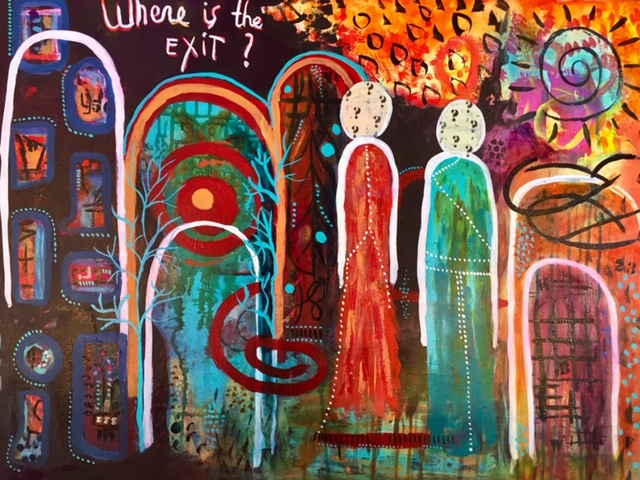 Where Is The Exit ?
---
If life is just a dream,
If "The Trueman show" with Jim Carrey is what it lookes like
if the Matrix is a picture of our live…
if The Game approaches reality….
aren't we then all desperately looking for a way out…
but what is to be found there ?
a bonus ticket for another ride ?
a release ?
a next level ride ?
or just plain nothing ?
Life will tell us.
Technical details
Format : 60*80 cm (24*32 inch) • Substrate : canvas • Media : acrylic paint and inks • Price : 450 €