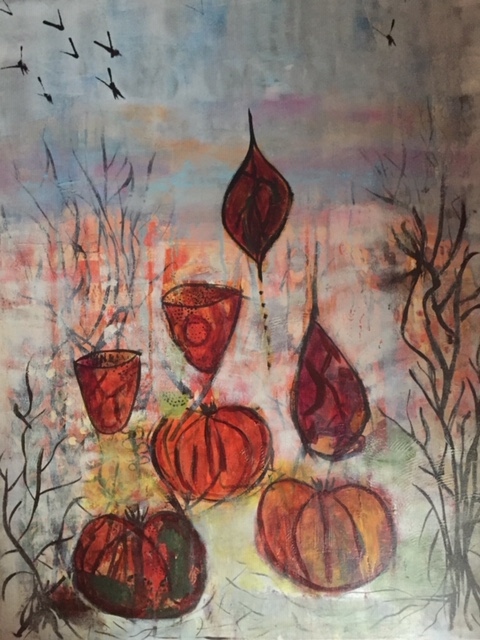 Winter Is Coming
---
Time to harvest what is ripe and mature
Let the morning fog wash over what did not come through
Birds are flying out to warmer places for shelter.
Winter is coming…
Time for rest and reflection.
Technical details
Format : 60*80 cm (24*32 inch) • Substrate : canvas • Media : acrylic paint • Price : 450 €
Painter's comment
Life is about learning and growing, but I feel that it is evenly important to take the time to rest, reflect and integrate. Winter is the perfect time to sit back and let the days slowly slide by while the transformation finds it place and marks inside our bodies.