As my creative language is mainly intuitive, and I usually don't know myself what the final outcome will be, it can be a challenge to accept commissions.
However, I am happy to announce that I will gladly accept commissions and create something especially for you on the series of Myriads and Narratives.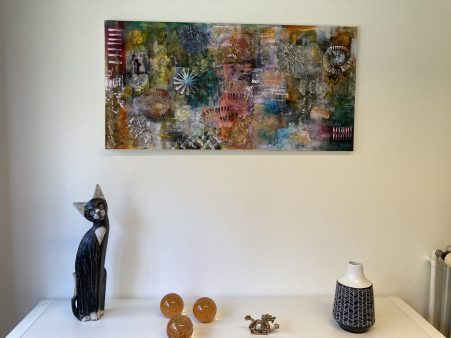 These are examples of Narratives.
The painting tells a story, YOUR story, based on elements you will provide me with, such as pictures, or relevant little objects, words or lyrics you would like to see introduced. During a take in conversation that can be live, by phone or mail we decide together on the overall color pallet and the story you want to be told.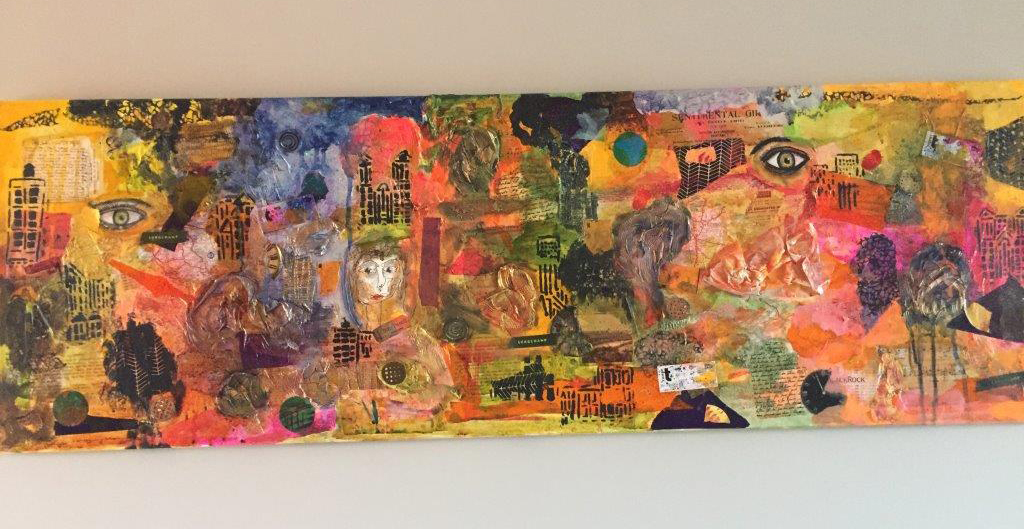 The second series on which I can take commissions are the Myriad style paintings. Here we can also decide on an overall pallet color that suits your interior design and we can introduce some elements of structure, words, pictures, road or city maps, etc. that are relevant for you.
For more info, please contact me on nadine@zenox-arts.be